AC MedTran Blog Posts
Long gone are days when everyone went on to ask can disabled drivers park anywhere and which car for disabled makes for the best choice. Why? Because these days, ACMed Tran is solving all your transportation troubles by providing top-notch non emergency medical transportation and fantastic assistance on the way. Since ACMed Tran specializes in working with the disabled, there are numerous aspects that need attention in this regard, things like how disabled individuals are viewed by society, where the disabled aren't welcome, can disabled get medicare, why disabled are discriminated against, how to interact with the disabled, and so many more of such concerns.
In this blog section, ACMed Tran is answering these and plenty of other questions. Do read, and actively participate in making someone's life (or your own) better!
TO AND FROM PHYSICAL THERAPY: HOW TO GET THE BEST HANDICAP TRANSFER TO PHYSICAL THERAPY IN CHICAGO?
June 05, 2019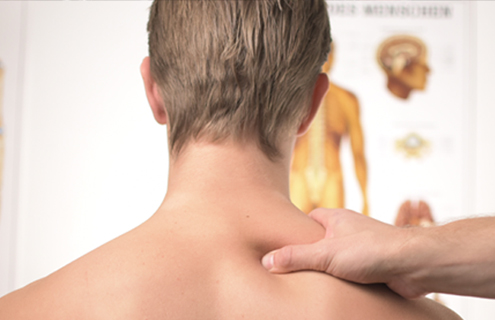 Going to the doctor's for consultation, physical therapy, checkup, or any other reason can honestly be one of the most complicated things to do, especially if you are temporarily or permanently disabled. Other than continually feeling like you owe your friends/family members/partner gratitude for taking the time out of their busy schedules to drive you, there's also that feeling of occasional helplessness or weakness no one likes to feel…
---
WHAT IS NON-EMERGENCY MEDICAL TRANSPORT AND HOW CAN YOU BENEFIT FROM IT?
May 21, 2019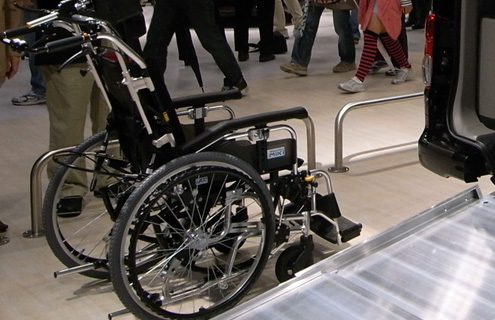 Proper healthcare services are one of the key elements for a functional society. Unfortunately, not everything is easy when it comes to organizing transportation for people experiencing health difficulties. For instance, something as simple as taking a medical appointment can take a real toll on people who can't drive to the doctor's themselves, and therefore have to suffer uncomfortable transportation options or depend on their family, friends, or local community organizations to transport them…
---
6 THINGS CHILDREN WITH LEARNING DISABILITIES WOULD LIKE YOU TO KNOW
Mar 8, 2019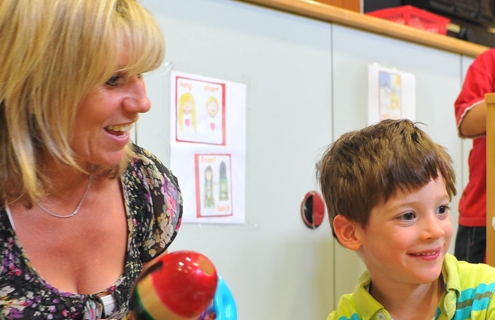 If you've noticed your child struggles with persistent learning difficulties (writing, reading, mathematical reasoning, etc.) during formal years of schooling, they may be suffering from a learning disability. Symptoms like poor written expression with little or no clarity, struggling to remember facts, slow or effortful reading, inaccurate mathematical reasoning, or other academic skills with levels well below average are the first signs of one's learning issues and should be addressed appropriately…
---
4 CAREER AREAS FOR PEOPLE WHO ARE PHYSICALLY DISABLED
Jan 10, 2019
Living with a mobility problem or some other physical limitation is not the end of the world, and it doesn't have to mean giving up your career (goals), but it does mean having to adjust to a few things. Whether your physical impairment is a result of an accidental injury, a congenital defect, or a neuromuscular disease, you still have the possibility to build a super satisfying (and successful!) vocational life. Also, whether or not you use a wheelchair, here are some ideas suitable for people with a physical limitation…
---
7 THINGS DISABLED PEOPLE WOULD LIKE YOU TO STOP SAYING AND DOING
Dec 12, 2018
These days when the entire world seems to be raising awareness on a multitude of topics, it feels like everyone seems to be actively misplacing the issue of disabled people and the right ways to communicate with them. Often unintentionally offended by their interlocutors, disabled people find themselves feeling rejected, hurt, attacked, disrespected. To mend this, let's all learn how to talk to the disabled and behave around them, shall we? Today, AC Medtran is addressing a few things you should stop saying and doing to disabled people…
---
HOW ACCESSIBLE ARE MAJOR CHICAGO AIRPORTS?
Nov 21, 2018
It's about time someone addressed this question, so AC Medtran has! With the season of Thanksgiving, Christmas, New Year's trips and flights upon us, let's hit the streets (and air) with all the info needed to board safely and with as little hassle as possible. The first step to your convenient wheelchair-accessible ride is calling 630-568-3850, and arranging a comfortable medical transfer near me to the airport of choice…
---
A FEW THINGS TO KEEP IN MIND AS THE VETERAN'S DAY APPROACHES
Oct 25, 2018
Around the world, people celebrate and remember the official end of World War I hostilities on November 11th. In the USA this date carries the name of Veteran's Day, and it celebrates the service of all U.S. military veterans. This federal holiday shouldn't be confused with Memorial Day (which commemorates people who lost their lives in military service) and/or with Armed Forces Day (this date is for honoring persons currently serving in the military). For AC Medtran, 11th of November carries a special meaning, because this team assists veterans with disabilities day in and day out with their Chicago medical transportation near my location…
---
MAKE LIFE BETTER FOR YOUR DISABLED PARTNER BY DOING THESE 5 THINGS
Mar 12, 2018
Not many people out there have the strength to date a disabled partner, and that's okay. The usual questions concerning their capability to take care of their disabled companion are often too frightening, which is why most singles aren't that keen on becoming a part of the disabled dating scene and giving a person with a health problem a chance. It is also not unusual for relationships and marriages to break after one of the partners suffers an injury. The responsibility is too big, and it's more honest to leave straight away than torture the other person with your disinterest, guilt reproaches or incapacity to provide their needed care…
---
THINGS TO CONSIDER WHEN INTERACTING WITH PEOPLE WITH DISABILITIES
Mar 12, 2018
Working with people with a disabilities, the AC Medtran staff observes that most families of the disabled find this journey both challenging and rewarding. On one hand, it takes some time to adjust to the situation, and on the other – you can actually feel and see yourself help another human being, help them lead a better, more quality life. It is unfortunate that, no matter how hard we try to understand and help, we'll always have a difficulty understanding what it really feels like having a disability – whether an intellectual or a physical one…
---
WHEELCHAIR FRIENDLY CHICAGO
Feb 27, 2018
The sunshine is calling you outside, and you are to choose among a number places you can visit. For starters, are you in the mood for a majestic view? You can visit Skydeck Chicago at Willis Tower, and if you are daring enough try peering over "The Ledge" and take some neat pictures of Windy Citi beneath your feet. If glass floors aren't your cup of tea, but you would still like to bask in the lovely view: there is always the option of 360 Chicago observatory, with the bonus of a great lake in your amazing photos…
---
CATCH UP WITH GRANDPARENTS: 3 THINGS TO DO & HAVE QUALITY TIME TOGETHER
Feb 26, 2018
Life is chaotic. That is something we can all agree on. No one has time to waste especially because everybody is hustling, chasing their dreams and making a point of not missing any of the opportunities that destiny offers. Sometimes, in the midst of our crazy schedules, we forget about the people who welcomed us with homemade meals and wonderful stories for every life occasion. To avoid guilty conscience about not paying enough attention to our grandparents, we can take it our mission to make their golden years as fun as possible…
---
TOP 4 WAYS INTERACTING WITH THE DISABLED IS HELPING YOU GROW
Nov 27, 2017
It is not uncommon to have interacting with the disabled cause a sense of unease and uncertainty; out of empathy and good manners, people try to give their best not to additionally hurt anyone with a physical, intellectual or a sensory disability but, unfortunately, most of them end up being patronizing and condescending. This often happens due to their lack of knowledge on how to talk with a disabled person without hurting their feelings or coming across as superior. Normally, it's is advised for socializing with the disabled not to be any different from other social interactions. However, for those who aren't familiar with a particular disability, this doesn't always go as planned…
AC MedTran
Address:
1100 Jorie Blvd Suite 301, Oak Brook, IL 60523